Turn to our experts for your commercial softwashing needs.
When clients and customers turn into your parking lot, are you proud of what they see? If your building is looking worn out, faded, or dirty, there's a chance that your business is giving them the wrong impression before they even walk in. If you want to improve your office's curb appeal and wow clients as soon as they begin walking up to your door, you might want to think about the benefits of commercial softwashing services.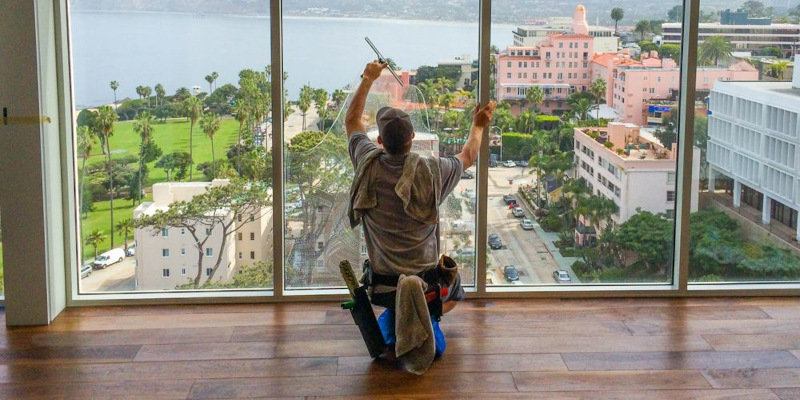 Commercial softwashing is a cleaning method that can be safely used on almost all exterior surfaces of your business. Unlike pressure washing, commercial softwashing is a low-pressure, eco-friendly technique that gently removes stains, debris, and other contaminants without resorting to dangerously high streams of water. Our commercial softwashing experts are highly skilled and can safely clean your roof, siding, sidewalk, parking lot, and more.
No matter how long it has been since your building has been professionally cleaned, we're confident that commercial softwashing could be the best solution for you. After a softwashing service has been completed, contaminants like algae, mold, and other unsightly elements won't be able to accumulate as quickly, since the surface has been properly cleaned from the source. You won't get results like that from pressure washing alone.
To schedule a commercial softwashing service in Carlsbad, California or view our complete range of commercial cleaning solutions, please reach out to one of our cleaning specialists at Scout Softwash today! We'd be happy to customize a cleaning solution that works best for your needs.