We're a local, family-owned cleaning company.
We are truly unlike traditional power washing companies in Carlsbad, California at Scout SoftWash. We provide a complete selection of exterior cleaning services using state-of-the-art cleaning systems and solutions from Softwash Systems. Soft wash is different (and better) than conventional power washing because it removes mold, debris, moss, algae, dirt, and other contaminants that accumulate on the exterior of your home instead of merely rinsing off the surface.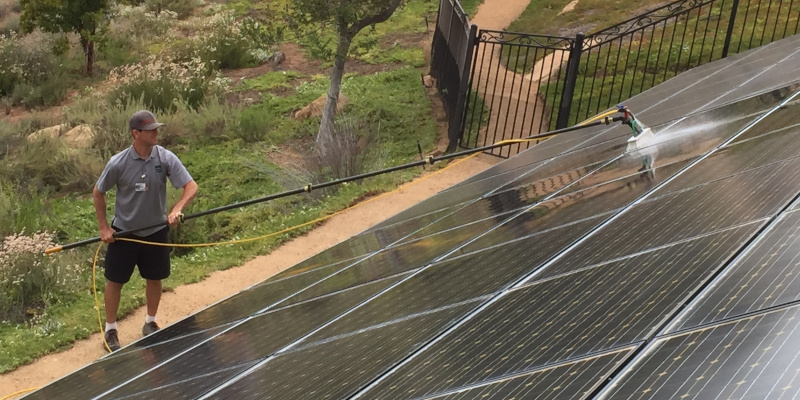 We decided we were going to set ourselves apart from other pressure washing companies here in our area right from the start. Everything we do is driven by customer satisfaction, and our equipment and house washing solutions get incredible, long-lasting results without the damage that pressure washing does. As a fully licensed, insured, and family-owned company, we can clean your entire house, your roof, concrete, pavers, gutters, awnings, fences, driveway, deck, and more using the incredible power of soft washing.
If you continue to just power wash your home, it'll sustain damage over time as a result. And power washing will only provide a temporary solution for all that dirt, mold, and algae staining and contaminating your home. With our superior process, we'll remove these contaminants and microbes responsible for this unsightly staining. Once we're done, we'll leave you with a grime-free, beautiful home that stands out on your street.
When power washing just won't cut it, soft washing can get the results you're looking for. Reach out to us today to learn more about how soft washing can revitalize your home and its surfaces!