In addition to the nicer appearance, a clean deck can do a lot for you and your home. Over time, your deck can accumulate hazards such as slippery moss or can host bothersome pests. A clean deck is therefore a valuable asset to your home, but how do you know if it's time for a professional deck cleaning service? Here are some of the biggest signs.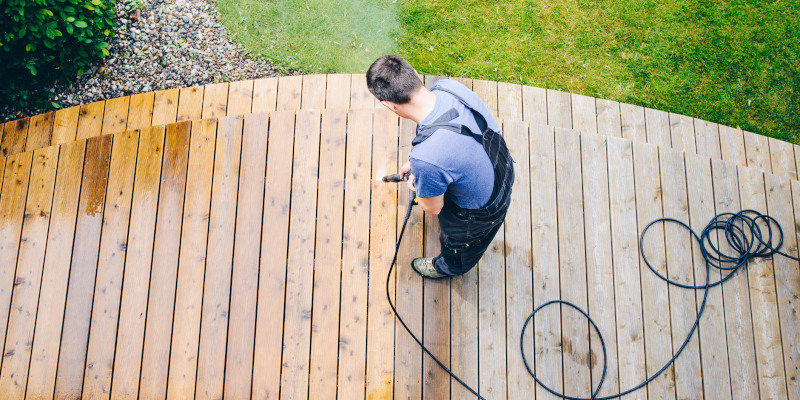 Major discoloration. Outside forces and contaminants will discolor your deck over time if your deck isn't cleaned. While some of the dirt and grime can be swept or scrubbed away, some substances can leave stains that can't simply be washed away with soap. Professional deck cleaning services are needed to lift these stains.
Sickness. Allergies are one thing, but if you or your loved ones often get sick after spending time on your deck, there is likely mold, pollen buildup, or other illness-causing substances present that can be cleaned up by professional services.
Strange smells. A moldy or mildewy smell is never pleasant. It's also a sure sign of mold or mildew growth, which should also be cleaned off by professional deck cleaning surfaces to make sure the growth is taken care of properly.
Here at Scout Softwash, we offer deck cleaning services. We specialize in softwashing, which uses a chemical solution to target contaminants before washing them off with a controlled stream of water. Softwashing is much better for your deck than power washing, so call us today for our professional softwash deck cleaning services.